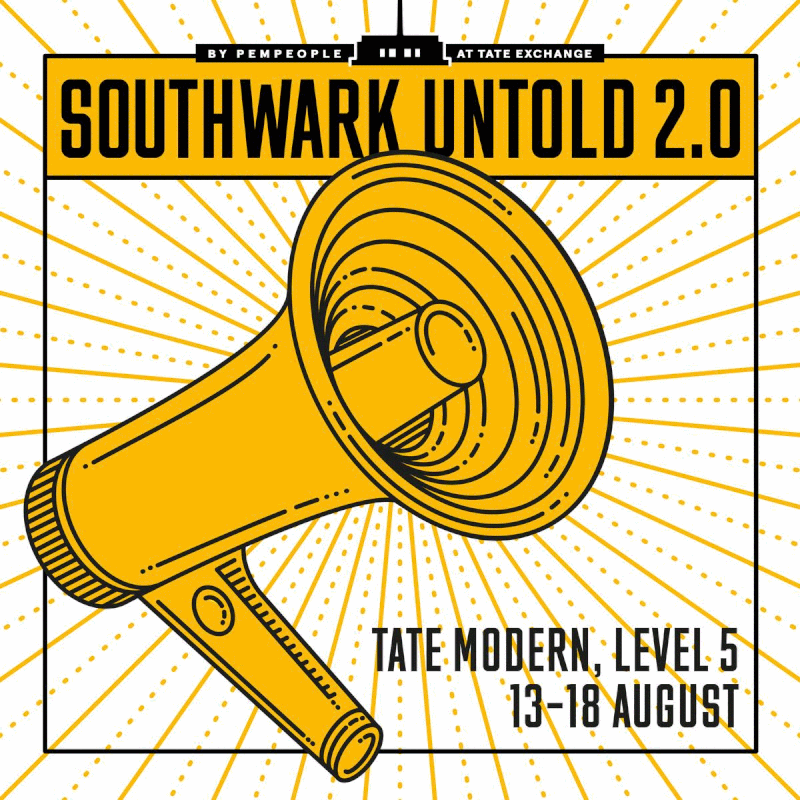 Southwark Untold 2.0 at Tate Modern
Tuesday 13 – Sunday 18 August 2019
12pm-5.30pm – Level 5 – Blavatnik Building


We're delighted to be taking part in this year's Southwark Untold 2.0, a week of activities, workshops, talks and more, in a space to make, share and discover...curated by Pempeople at Tate Exchange.

Join in our People's Map Installation.... mark up where you live, the places you love, or memories of your area in London. Plus you can learn how to create your own hand lettering. We'll be there Wednesday for a workshop, and the interactive maps (of London, Southwark and street map of part of Southwark/Lewisham) will be up until Sunday 18 August – come and get yourself on the map!
You can also view a gallery of Me On The Map artworks, covering patches of SE London from Peckham to Catford.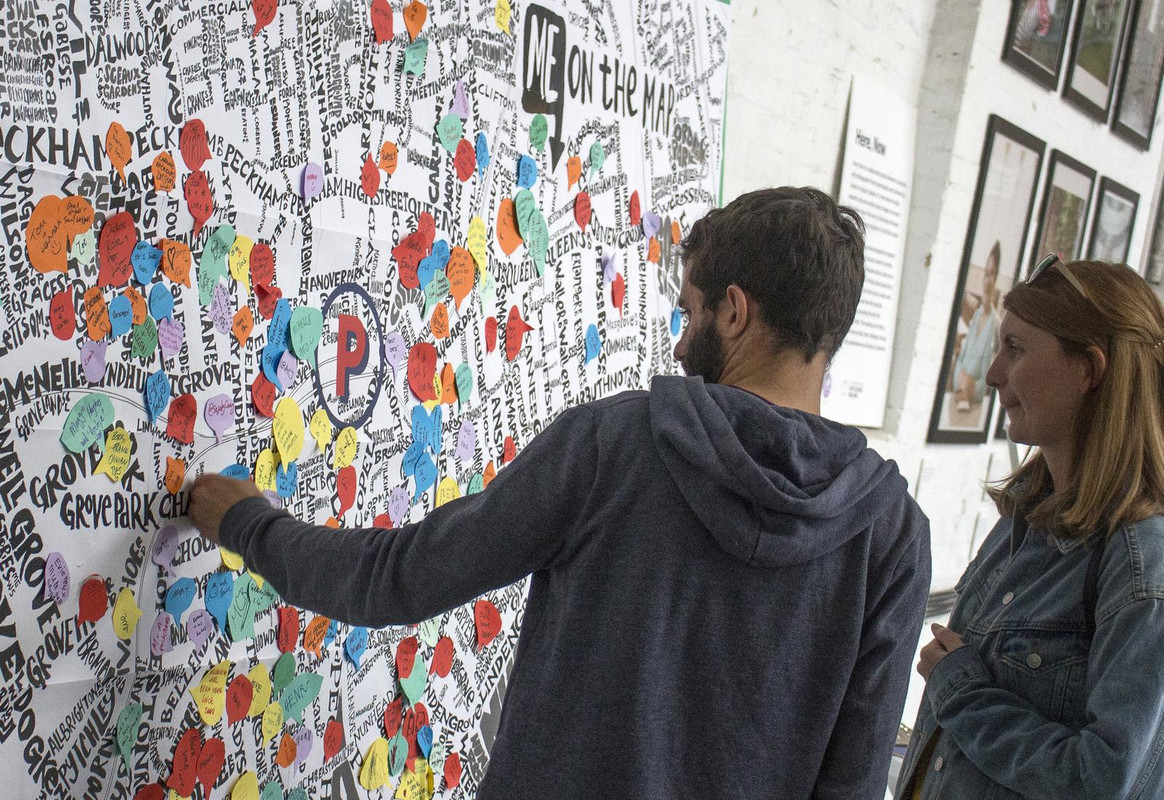 Throughout the week you can discover an exciting range of (FREE!) activities happening for all ages, including:
+++
Tuesday 13
Dance workshops and performances by The Movement Factory
+++
Tuesday 13 – Sunday 18
Global Citizen Interactive Installation – Carolyne Hill
Did We Leave The Lights On? – Daniel Oduntan
Penny Up The Wall – George Hanlon

Wednesday 14
Concrete Poetry Workshop by Jheni Arboine
+++
Wednesday 14 – Friday 16
Capoeira Workshop – Danca da Liberdade Capoeira School
+++
Wednesday 14 – Sunday 18
Stop Frame Animation Workshop – The Rainbow Collective
People's Map - Interactive installation – Me On The Map
+++
Thursday 15
Talking Drum Workshop – Jide
Afrocolumbinas: Our Heritage – Dance workshop – Somos Chibchas
+++
Friday 15
Beyond The Voyage – Installation, screenings and performances – True Color Collective
+++
Saturday 16
A Still Life Drawing Workshop – Drawing People Together
Braiding Workshop – Braidbox
Tracing your Windrush Roots – Q&A and discussion – Adrian Stone
Dance Workshop and Film – The Fandangoe Kid
+++
Sunday 16
The Journey of Food – Discussion and workshop – Carole Wright
Graffiti Wall – Sara Abdalla
Open Discussion – Women Like Me
Southwark Untold: Movement – Short Films – Various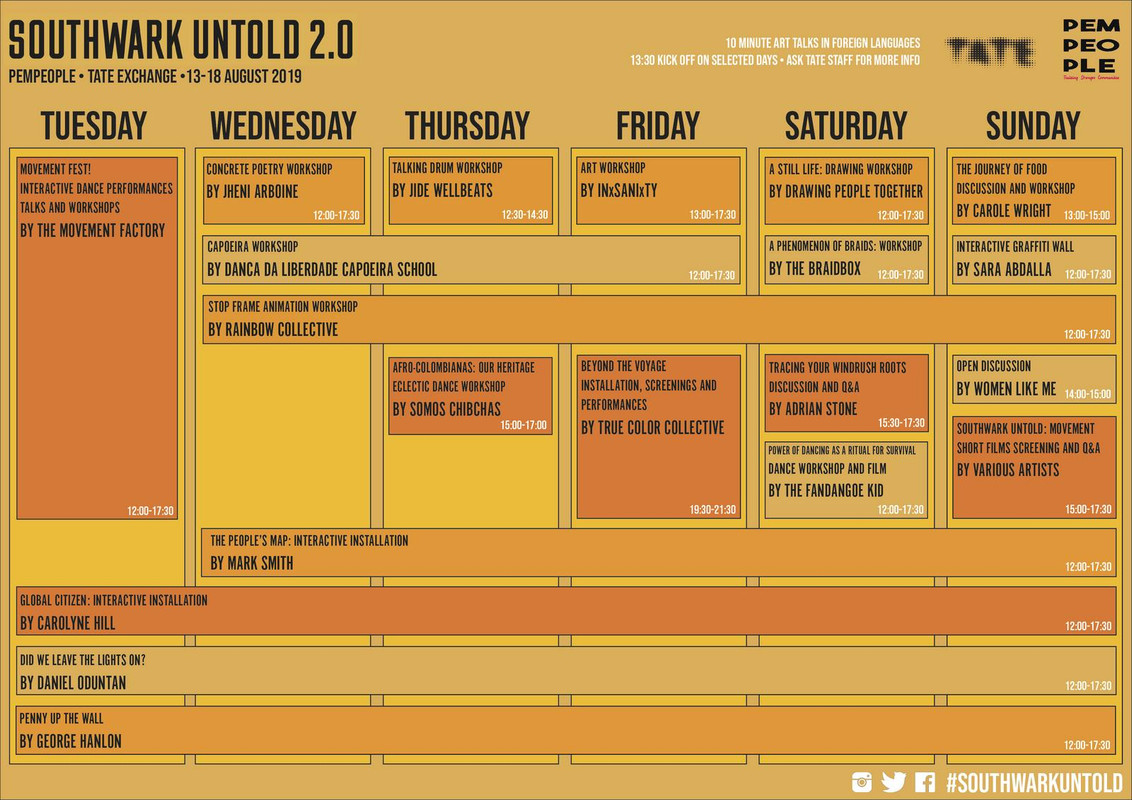 ***

We've been popping up at a host of great events in 2019, from Summer Festivals to Art Trails....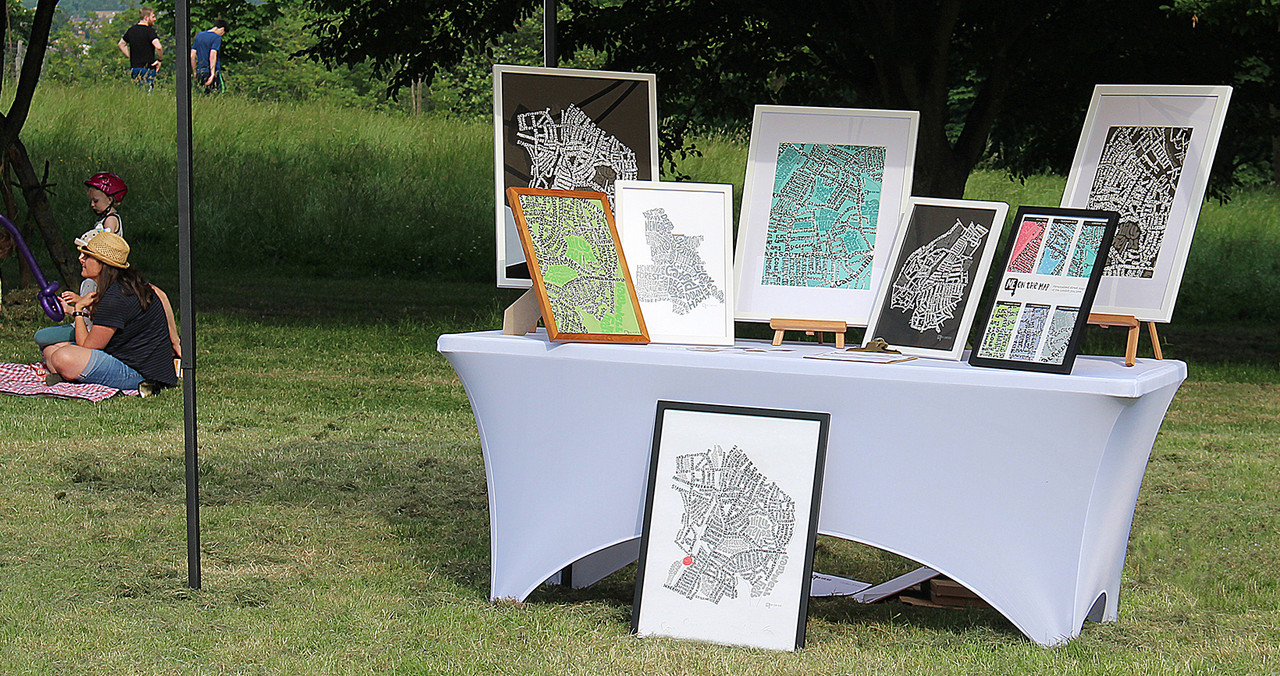 Brockley Max 'Art in the Park'
brockleymax.co.uk

***
Art@57 Pop up Shop

***
Brockey Open Studios

brockleyopenstudios.co.uk
brockleybrewery.co.uk

***
Blythe Hill Festival
blythehillfields.org.uk

***
Sydenham Art Trail
sydenhamarts.co.uk/artists-trail/