EVENTS IN 2022

***
Catford
Corbfest
Sat 23 July 12-5pm

***
Beckenham
Beckenham Arts Trail
Thurs 2 - Sun 7 August

***
Peckham Rye
Peckham Rye Park Fete
Sat 3 Sept

***
Sydenham
Sydenham Artist Trail
3-4, 10-11 September


PREVIOUS 2022 EVENTS

***
Lee
Manor House Gardens Festival
Sat 18 June 11-8pm

***
Brockley
Hilly Fields Midsummer Fayre
Sat 25 June 12-5pm

***
Honor Oak Park
Blythe Hill Festival
Sun 3 July 12-5pm
See more about the event here

***

Hither Green
Hither Green Jubilee Festival
Sat 28 May 11-6pm
See more about the event here

***
Brockley
Art in the Park
Sat 4 June 11-6pm
See more about the event here

***
Crofton Park
Railway Garden Celebration
Sat 11 June 11-4pm

West Dulwich
Love West Dulwich Spring Fair
Sat 14 May 10am-4pm
***

WHERE YOU CAN FIND US ONLINE...


Crafty Fox – Shopping with Soul

SoloCraft Fair – Indie Maker's Shopping Guide
Local Buyer's Club
– an online membership club and discount card helping you discover and support London;s best independent businesses, while saving you money.
Sign up to the club here and get 10% off any map.

***
STOCKISTS
Deptford Does Art – Deptford
Fashion Conscience – East Dulwich

The Ark – Stoke Newington

My Little Home Emporium – Bowes Park

***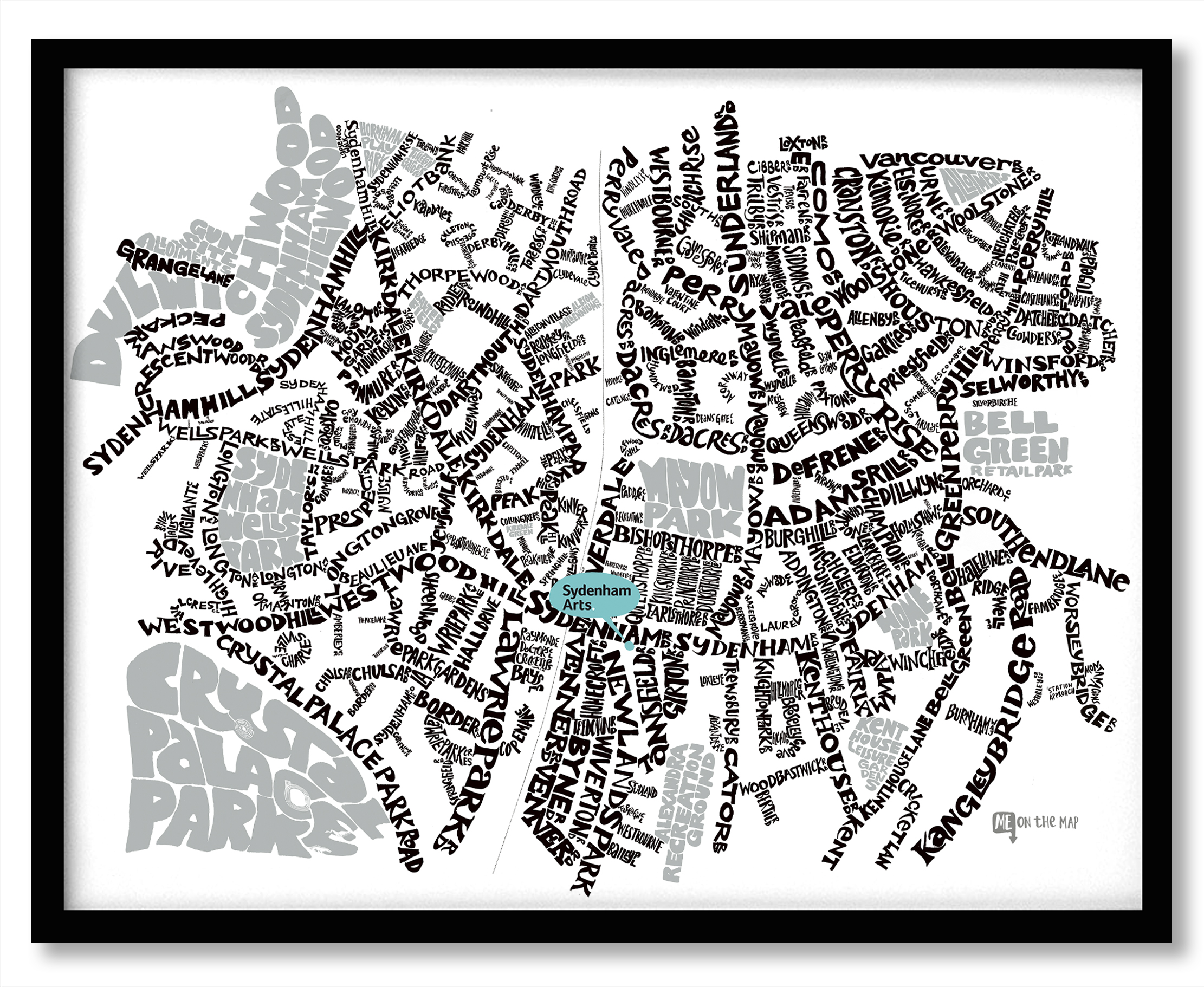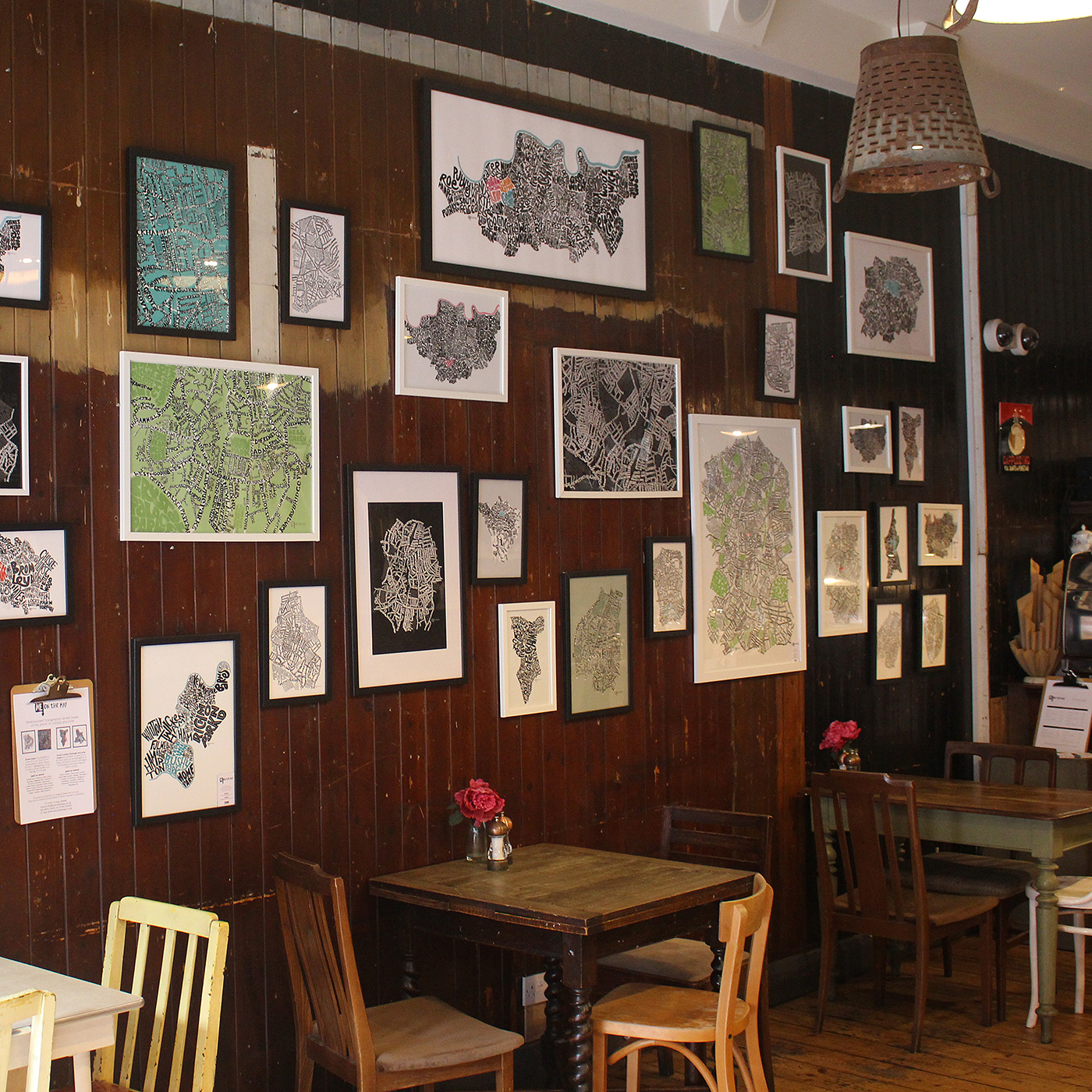 EXHIBITION AT ON THE HOOF BISTRO
Do pop by On The Hoof In Sydenham for a coffee and catch up with friends, a luscious lunch or a enjoy night out at one of their fab Jazz evenings.
Open- 8am-5pm every day www.onthehoofbistro.com

• Sydenham Railway Station entrance – 24/7!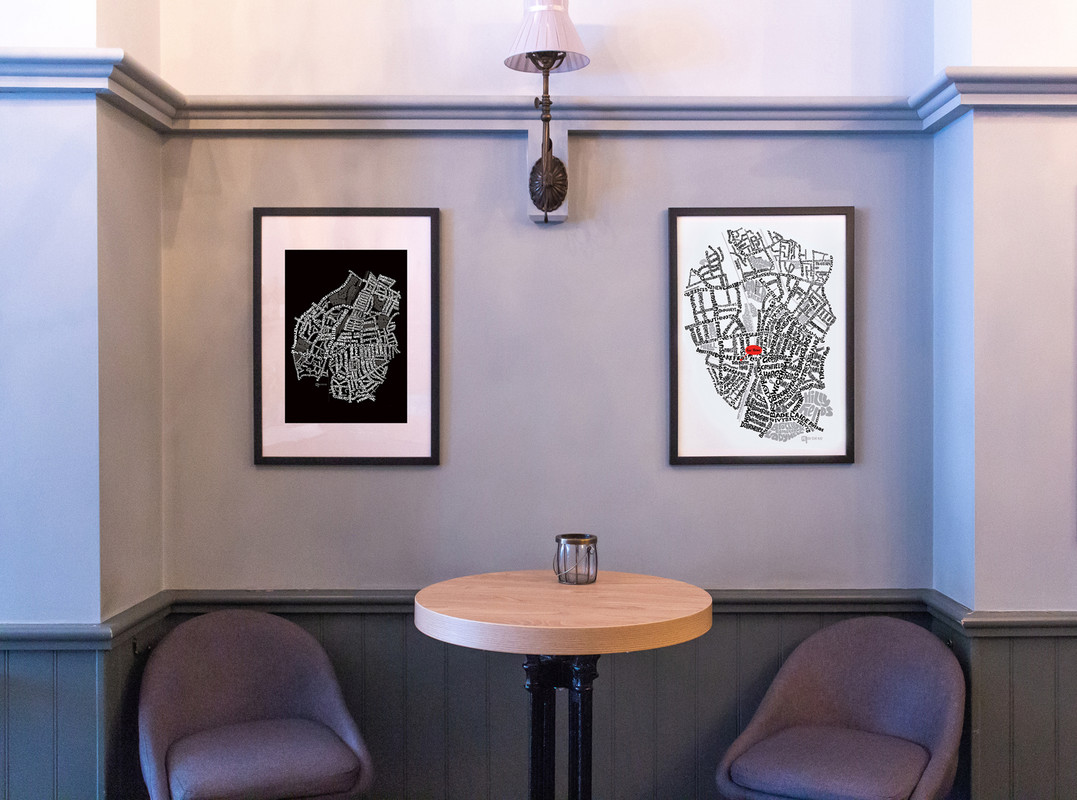 EXHIBITION AT JEROME'S WINE BAR

Delighted to have a selection of our street maps at Jerome's Wine Bar & Shop in Crofton Park, SE4. It's a perfect place for a chilled night out with fine wines, crafted spirits and beers. Or to pick up a bottle or two for the weekend!

www.jeromeswinebar.co.uk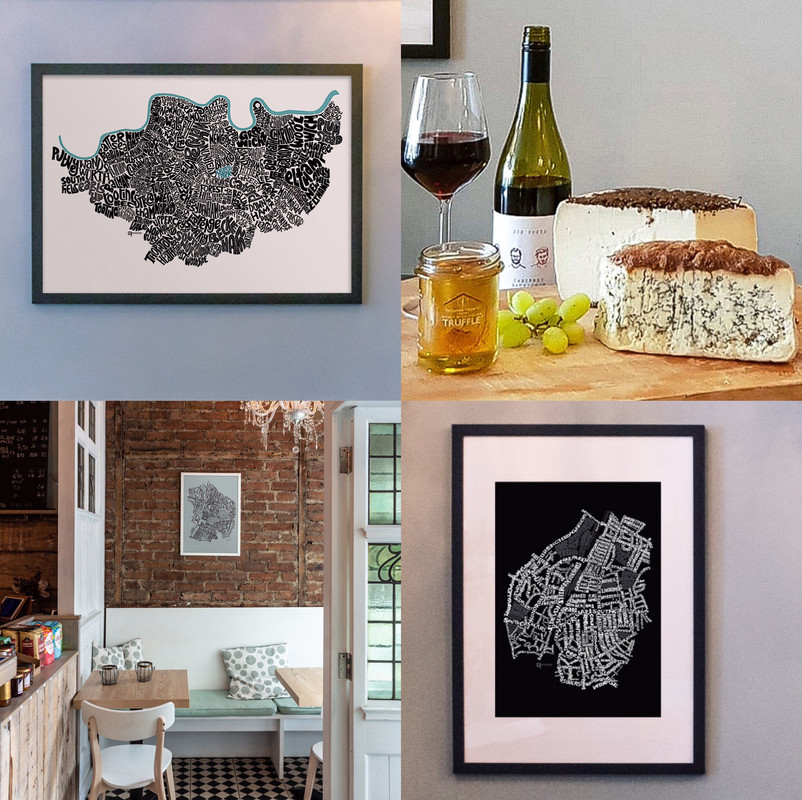 EVENTS IN 2021
***
Crofton Park
Croftmas – Crofton Park Railway Garden Market
Sat 27 Nov 11am-3pm

***
Crystal Palace
Affrosdable Art Fayre
Fri 26 - Sun 28 November

***
Sydenham
Sydenham Artists Trail
12-19 September 2021

For full listings of artists visit sydenhamarts.co.uk/artists-trail

***
Crofton Park
Crofton Park Railway Garden Market
Sat 24 July 11am-3pm

***
Brockley
Brockley Max Festival
Artist Trail
28 May - 5 June
Discover my home window gallery
brockleymax.co.uk/festival-programme-2021/

***
Crofton Park
Crofton Park Railway Garden Market
Sat 15 May 11am-3pm

***
EVENTS IN 2020
***
Sydenham
'Top of the Stairs Gallery' at Kirkdale Bookshop
272 Kirkdale, London SE26 4RS
Click here for opening times
***

Catford
Solo Craft Market - Spring Maket
167 Rushey Green, Catford, SE6 4BD
Saturday 7 March 2020 12pm – 5pm
Click here for more details
***

East Dulwich
Art@57 - Spring Market
57 North Cross Road, SE22
Saturday 25 April 10am-4pm

***


EVENTS IN 2019

We've been popping up at a host of great events in 2019, from Summer Festivals to Art Trails....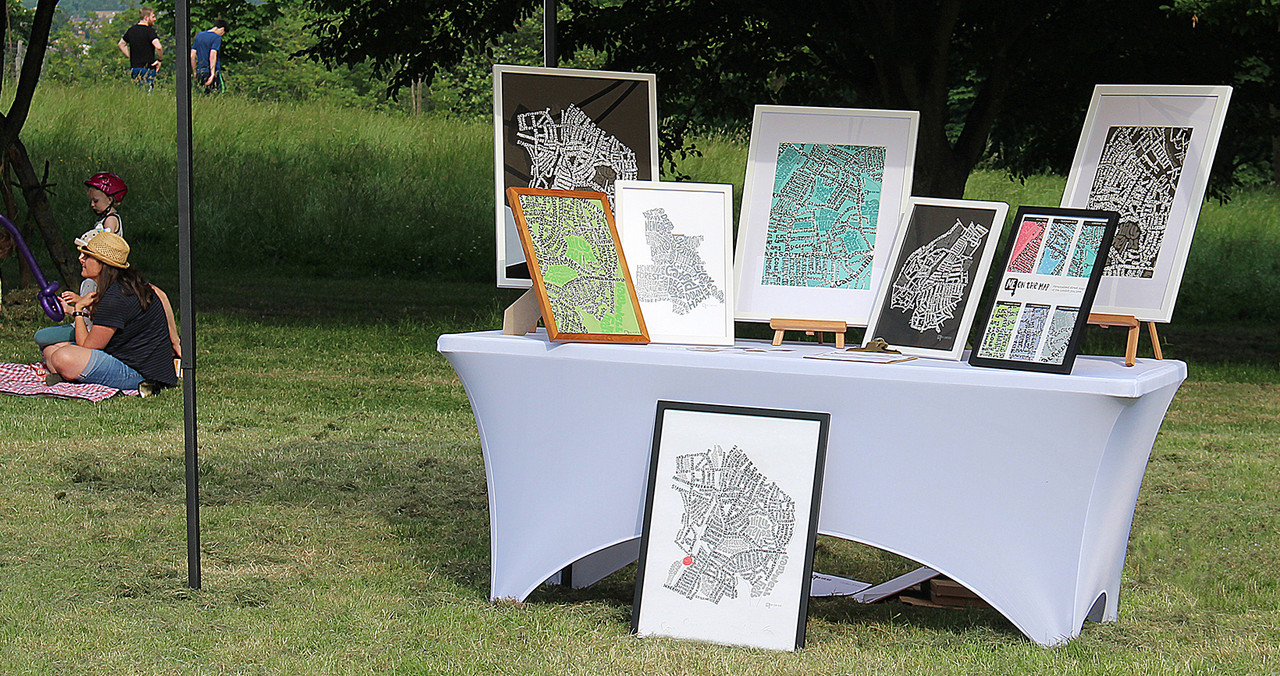 Brockley Max 'Art in the Park'
brockleymax.co.uk
***
Art@57 Pop up Shop and Window Exhibition
In February we were the first to exhibit in the Art@57 window exhibition space in East Dulwich. Since then we've popped up at some of their Art Markets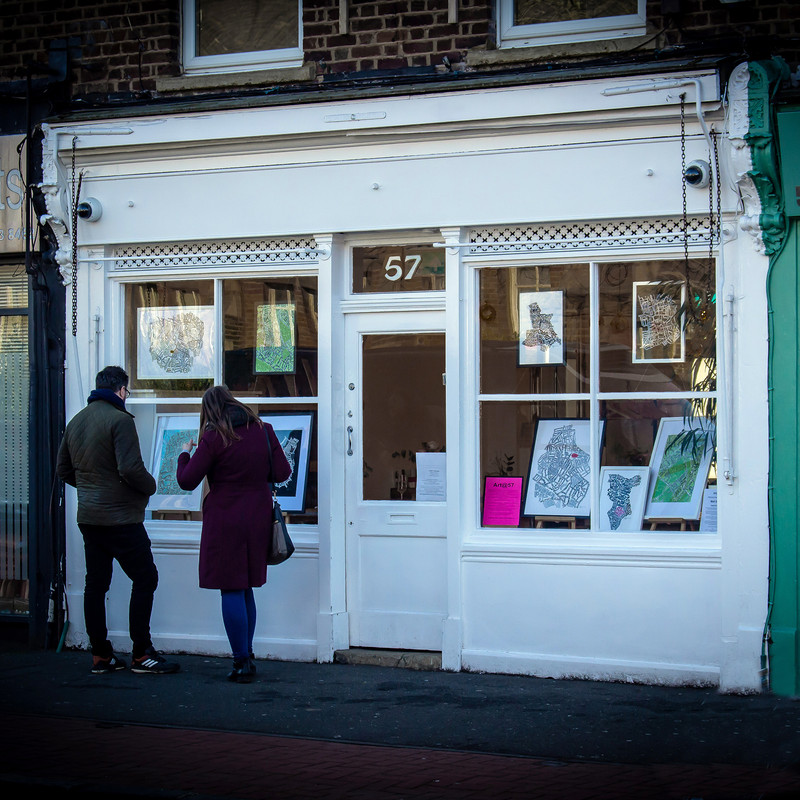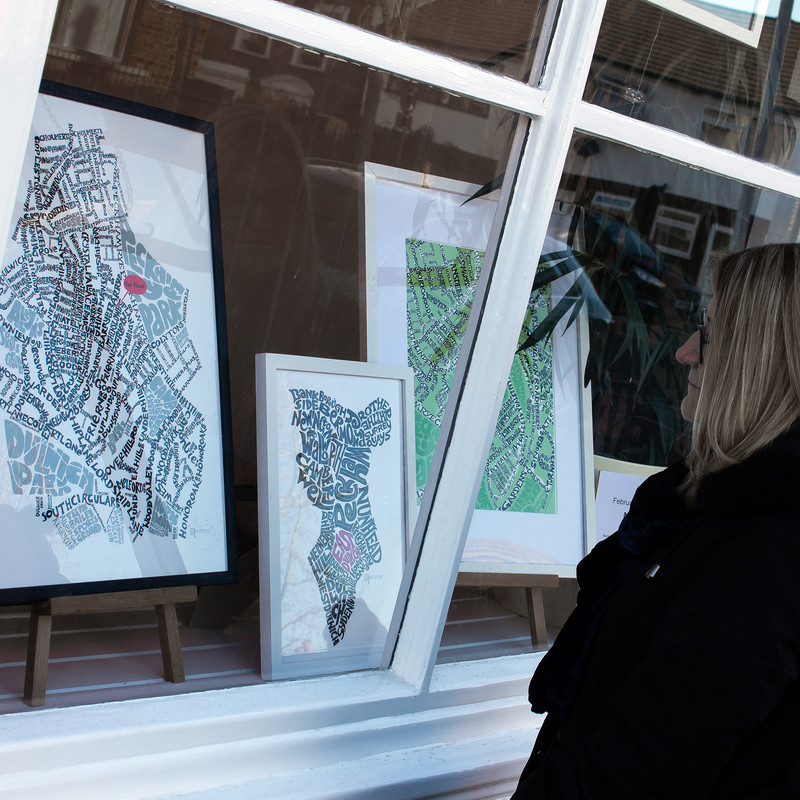 ***
Brockey Open Studios
brockleyopenstudios.co.uk
brockleybrewery.co.uk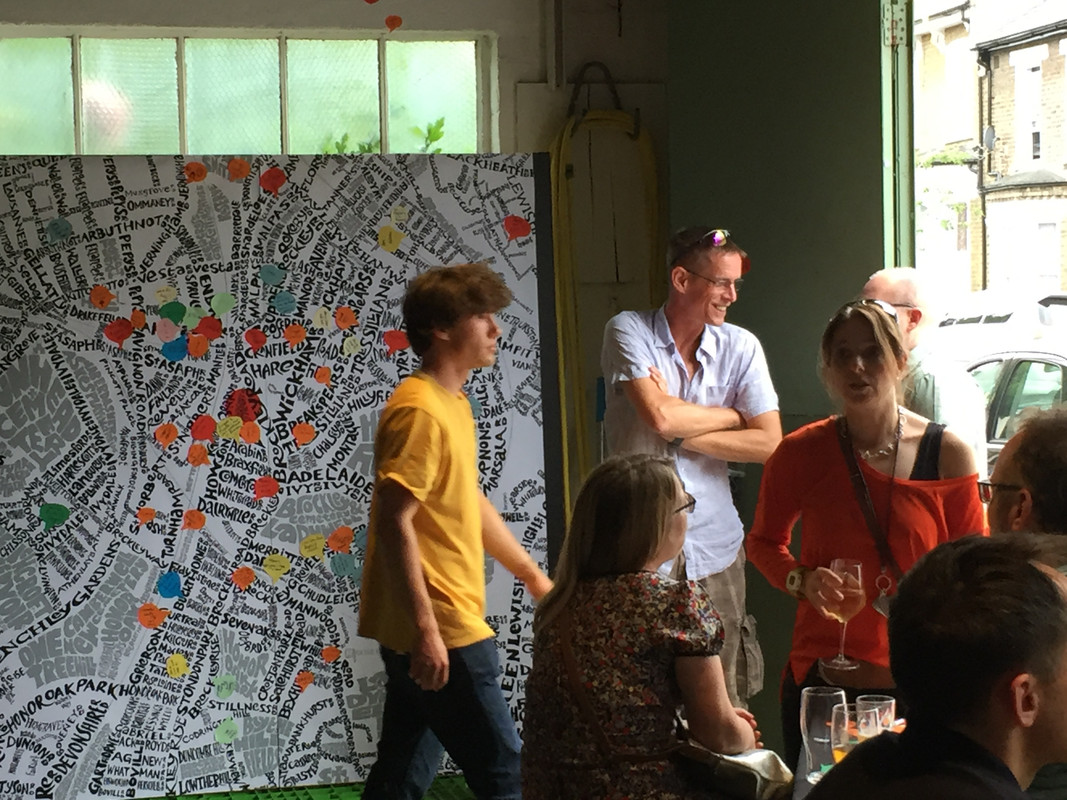 ***
Blythe Hill Festival
blythehillfields.org.uk
***
Sydenham Art Trail
sydenhamarts.co.uk/artists-trail/
***
Southwark Untold 2.0 at Tate Modern
13-18 August 2019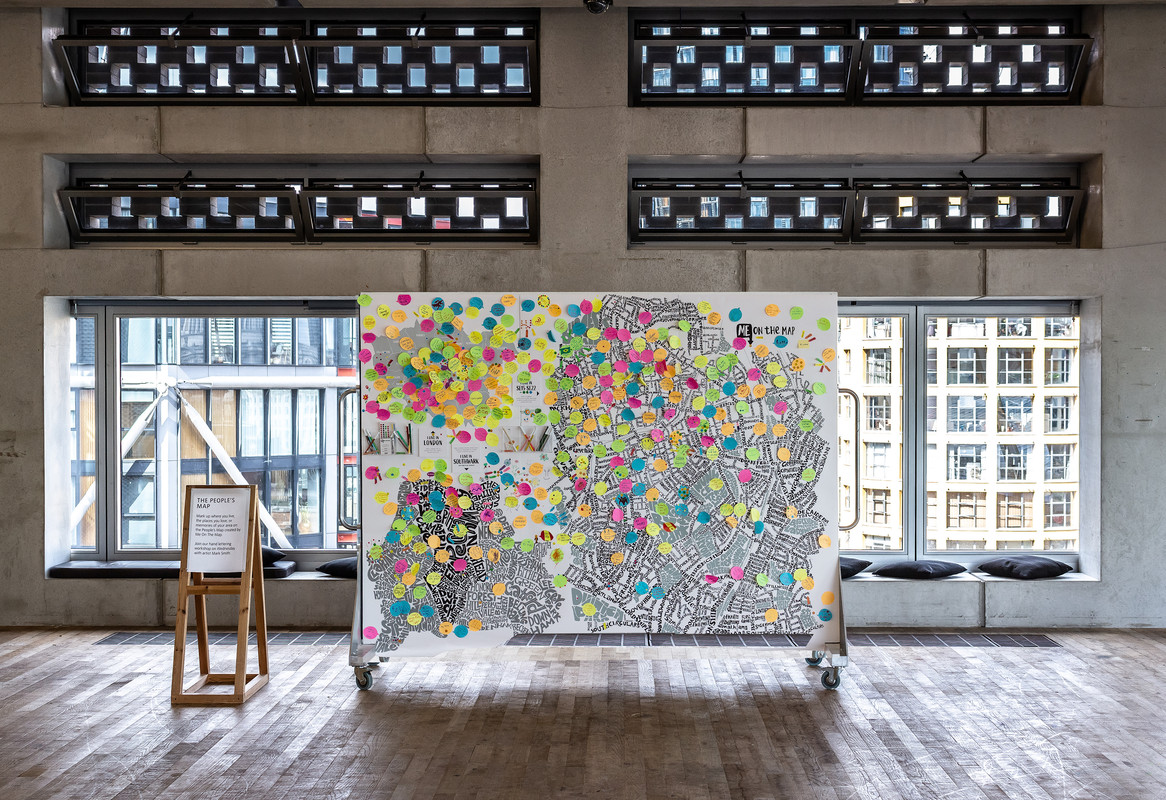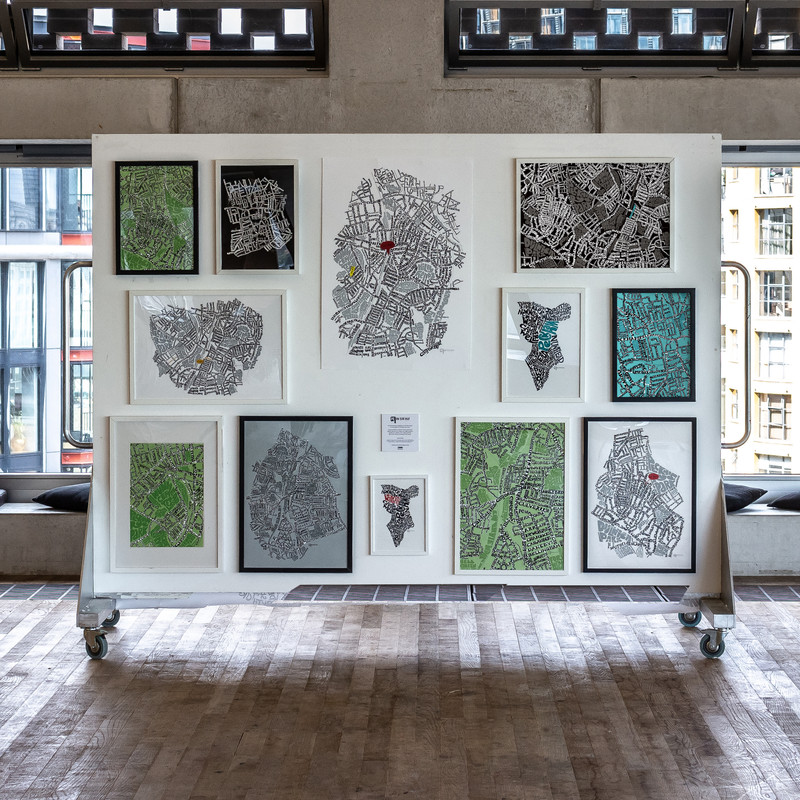 ***
Nunhead Art Trail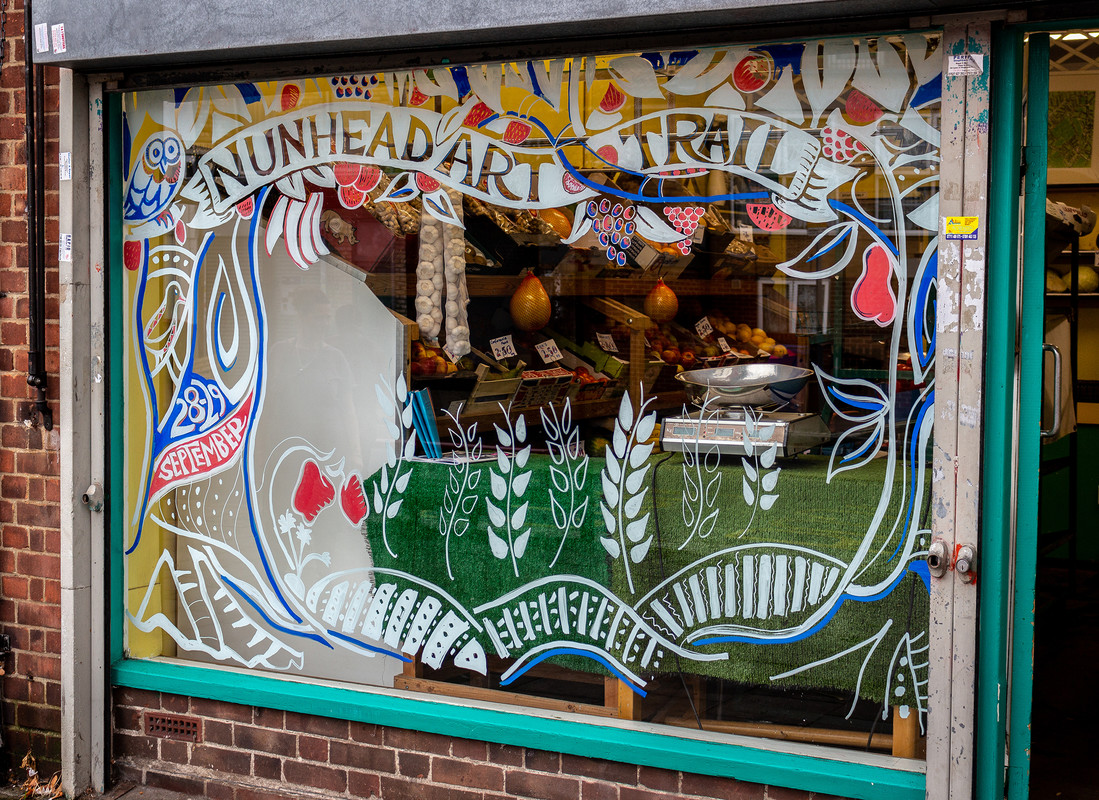 We got to create the window display at Beaumonts greengrocers where we were exhibiting...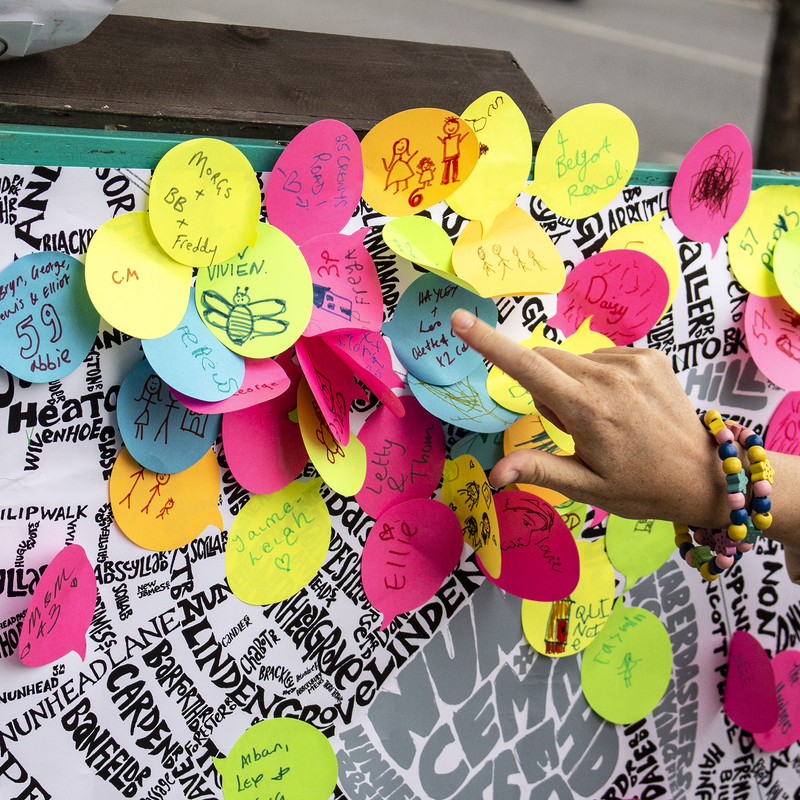 Lots of peeps took part in our interactive map on the Saturday...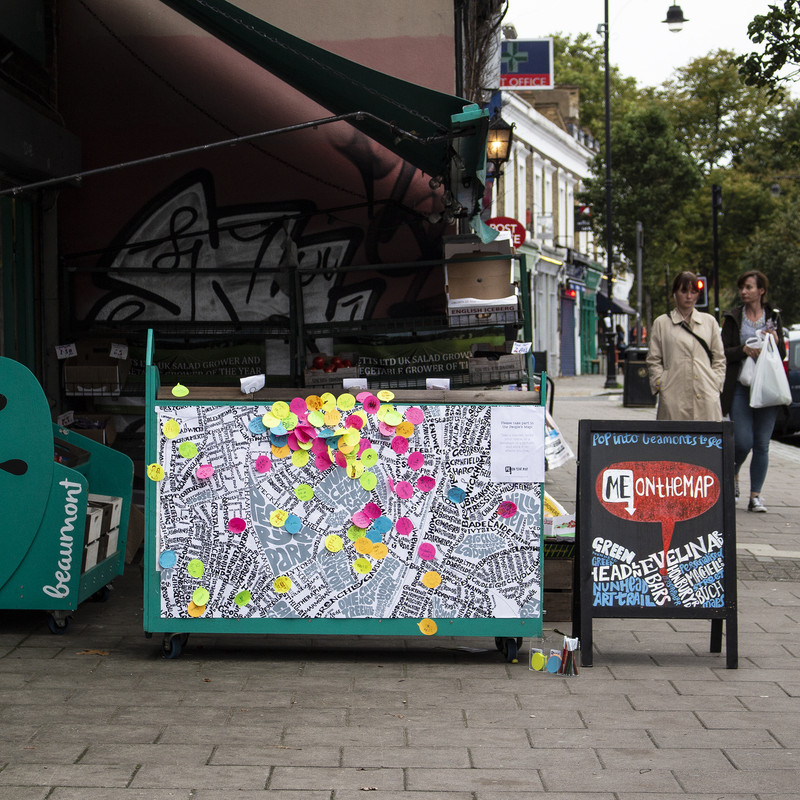 ***
Croftfest

A local fave festival for us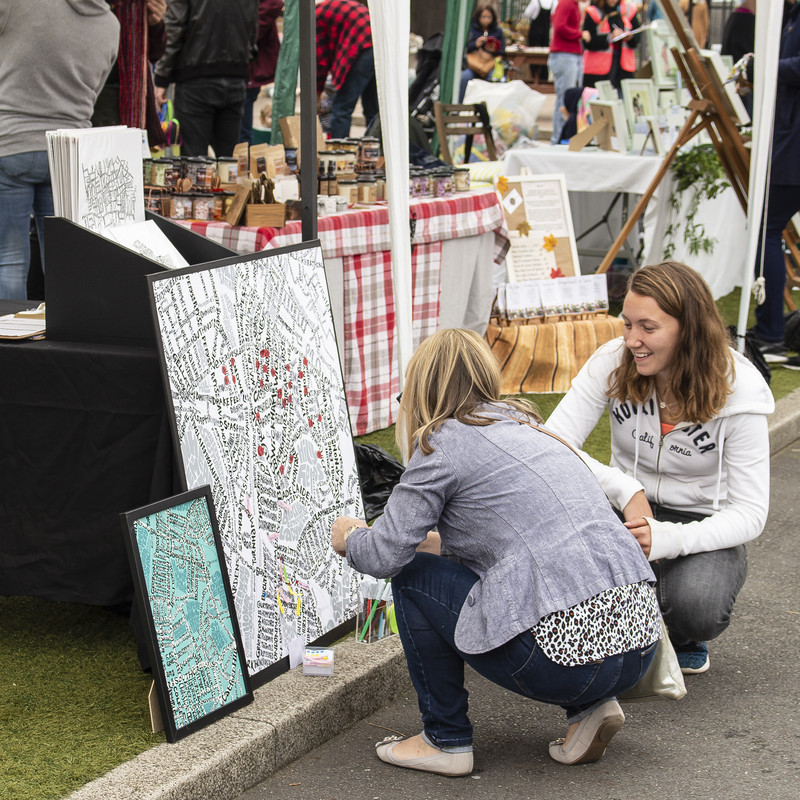 Gallery 32 – Pop up exhibition
A gallery space with seven artists, featuring a range of painting, landscapes, photography, mixed media, clothing.... and us!
32 Nunhead Green. SE15
Open every day until 20 October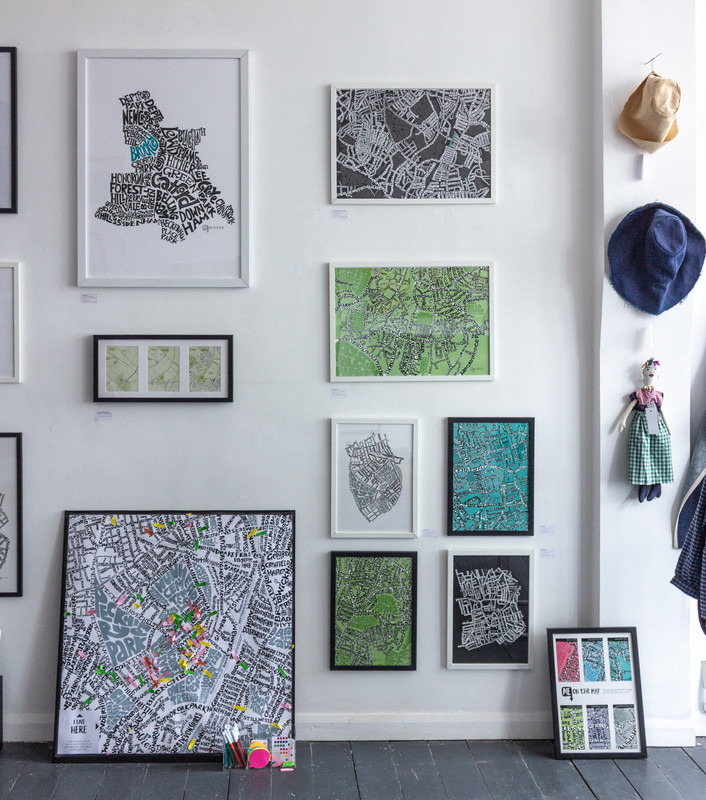 Shopping & Pamper Evening
William of York School, Brockley Park SE23
Thursday 14 November
7-9.30pm
Find out more about it here
***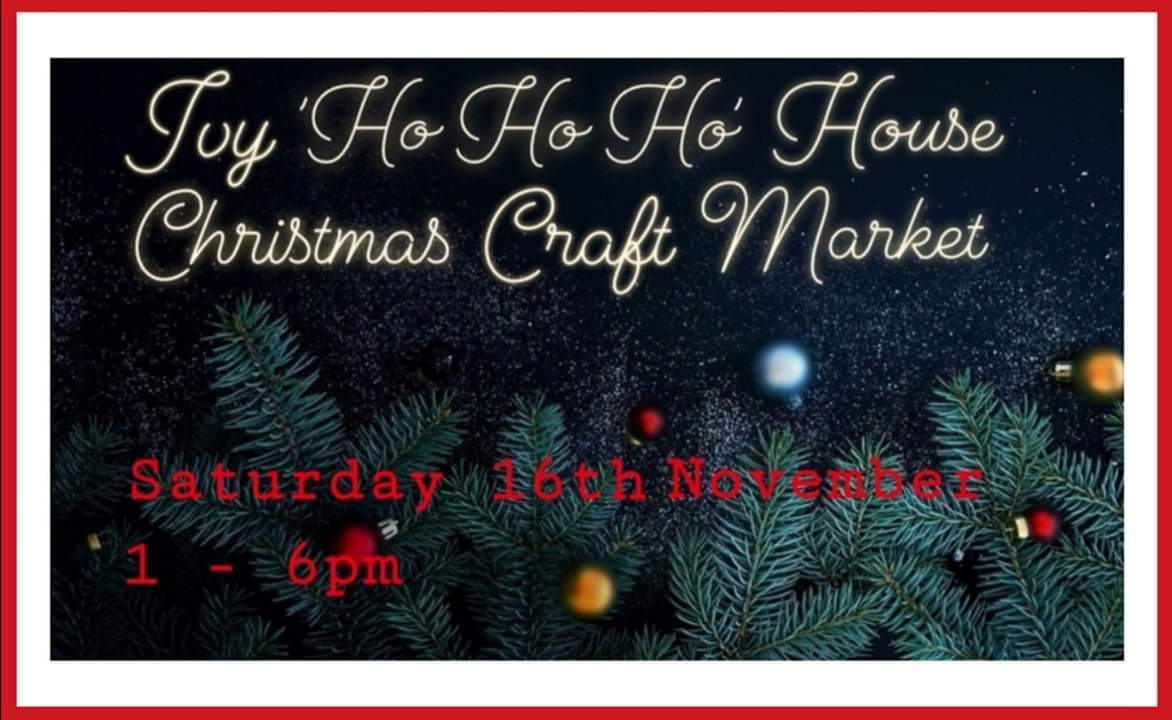 Ivy Ho Ho House Christmas Market
Ivy House, 40 Stuart Rd, London SE15 3BE
Saturday 16 November
1-6pm
Find out more about it here
***
Forest Hill
Kilmorie School Christmas Fair
Kilmorie Road SE23
Saturday 30 November 1.30-4.30pm
***
Peckham
'Etsy Made Local' Christmas Market
Copeland Gallery, Copeland Park SE15
Saturday 30 November 12-6pm
***
Deptford
'Deptford Does Art' Christmas Shop
Deptford High St, SE8
Sat 30 Nov – Sun 1 Dec, Weds 4 - Sun 8 December 12-6pm
***
Honor Oak / Forest Hill
Artisan Market
The Honor Oak Pub, 1 St German's Rd, SE23
Thursday 5 December 5-10pm
***
East Dulwich
Art @ 57 Christmas Shop
57 North Cross Road, SE22
Saturday 14 December 9.30am-4.30pm